Sunshield 100 Coveralls
P.E. Coated Chemical Protection
P.E.Coated-PC is constructed with a unique polyethylene barrier film and a continuous filament polypropylene nonwoven.
P.E.Coated-PC garments bar many harmful contaminants from penetrating to inner clothing. Available with serged , bound and sealed seams for added barrier protection.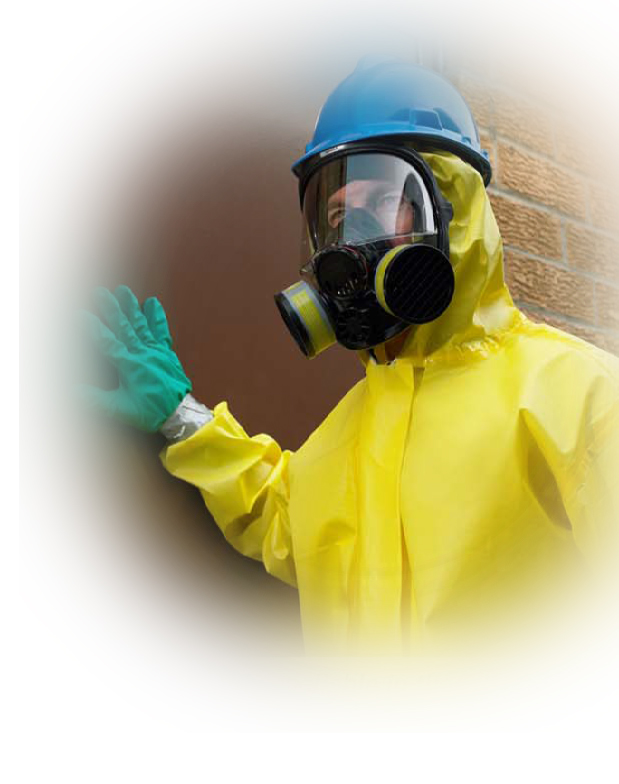 P.E. Coated CP is avaliable in these seams:
A serged seam joins two pieces of material with a thread that interlocks.

This is an economical stitching method for general applications. This stitching method is generally not used for chemical protective clothing . It is more commonly found on disposable clothing where dry particulates are a concern.

A bound seam joins two pieces ofmaterial with an overlay ofsimilar material and is chain stitchedthrough all of the layers for a clean finished edge. This provides increased holdout of liquids and dry particulates.
Permeation Resistance ASTM F739
Chemical Peneatration ASTM F903
Sunshiled 100- PE Chemical Protection Fabcric
SunShield 100 - PE Chemical Protection Fabric

Physical Property

PGITest Methods

Units

PGI Chem 1

Physical Property

Case#

Average Normalized Breakthrough Time (min)
Average Steady State Permeation (ug)/cm2 /min
Final Results

Weight

ASTM D3776

osy

2.4

Dichloromethane

75-09-2
Immediate
315
PASS

Bulk

ASTM D5729

mil

13

Dimethylformamide
68-12-2

Immediate

1.27

PASS

MD Tensile (Grab)

ASTM D5034

lb/in

34

50% Sodium Hydroxide
1310-73-2
ND
ND

PASS

CD Tensile (Grab)

ASTM D5034

lb/in

28

93% Sulfuric Acid
7664-93-9
ND
ND

PASS

MD Tear Strength (Trapezoid)

ASTM D5733

lb/in

9.0

Toluene

108-88-3

Immediate

352

PASS

CD Tear Strength (Trapezoid)

ASTM D5733

lb/in

14.0

Acetone

67-64-1

Immediate

4.35

PASS

Hydrostatic Head

AATCC 127

em

>400

Acetonitrile

75-05-8

Immediate

1.24

PASS

Bursting Strength (mullen Burst)

ASTM D 3786

psi

44

Carbon Disulfide

75-15-0

Immediate

27.7

PASS

Pin Hole

-

count

0

Dietheylamine

109-89-7

Immediate

535

PASS

Flammability

16CFR1610

sec

Class 1

Ethyly Acetate

141-78-6

Immediate

55.6

PASS

Static Decay - 50% RH

1ST 40.2

sec

0.01

n-Hexane

110-54-3

Immediate

214

PASS

Methanol

67-56-1

Immediate

1.99

PASS

Nitrobenzene
98-95-3

Immediate

14.7

PASS

Tetrachloroethylene
127-18-4

Immediate

298

PASS

Tetrahydrofuran
109-99-9

Immediate

60.7

PASS