Tychem® SL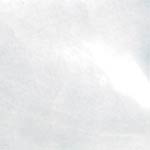 OSHA Level B, C
Available Colors: White

Tychem SL is a laminate of Tyvek spunbonded olefin by DuPont and Saranex 23-P® from Dow Chemical. It provides protection against a broader range of chemicals than Tyvek QC.
Economical and lightweight, Tychem SL is ideal for chemical mixing, loading, and application of harazrdous liquids including solvents, acids, bases, insecticides, and pesticides. Tychem SL is also used fors cleanup and general industrial use purposes.
Tychem SL provides effective protection against many hazardous and toxic chemicals.
Effective chemical barrier protection
Made from DuPont Tyvek fabric laminated with Saranex 23-P film
Lightweight and ecnomical
Used in chemical handling, PCB cleanup, industrial hazmat, and general industrial applications

Product name soon to be changed to Tychem® 4000