Tychem® BR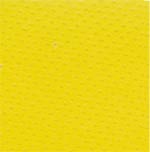 OSHA Level B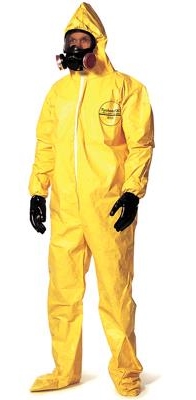 Available Colors: Yellow
TYCHEM BR
Broad protection for hazardout materials handlers
Uses include chemical handling and petrochemical manufacturing
Multi-layer composite barrier laminated to be strong, nonwoven substrate
Tear, puncture, and abrasion resistant for lasting, consistent protection
Extensive permeation data by independant lab on more than 285 chemical threats on Tychem BR - see the Tychem Permeation Guide
Tychem BR provides at least 30 minutes of protection against 282 chemical challenges
Tychem BR 611 T are certified to NFPA 1994 Class 2 and NFPA 1992
Tychem BR is yellow for high visibility; Tychem LV is olive drad fr discrationary purposes
Wide-Ranging Protection
Tychem® BR provides at least 30 minutes of protection against 282 chemical challenges, including chemical warfare agents and the ones frequently involved in industrial or Ha Mat incidents. Thus, Tychem® BFI/ offers far-reaching protection for workers handling hazardous chemicals.
Durable Value
Tychem® BR offers the tear, puncture and abrasion resistance you've come to associate with chemical protective clothing made with DuPont fabrics, for lasting protection and consistent value.
Enhanced Comfort
Tychem® BR is soft and lightweight for comfort and ease of
movement, Its flexible fabric can make it easier to move around in
various types of work environments.
Product name soon to be changed to Tychem® 9000